I went to Fontainebleau, just outside of Paris, to do a feature story about the bouldering here for the magazine Brant. You will find it in print in the fall.
In the forrests around the picturesque village of Fontainebleau in France loooms many bouldering areas, mostly known as Font. This is the birthplace for modern bouldering, and people come here year round from all over the world. This was my first trip here, and it just blew me. Amazing. Fantastic.
A typical Font face: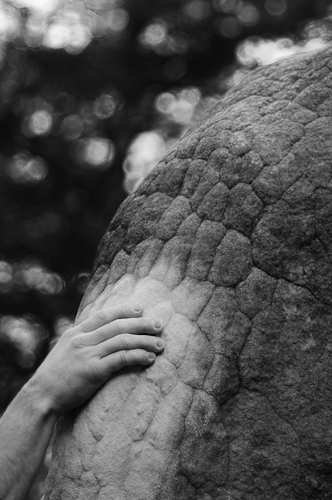 Many royalties have spent considerable time at the huge castle Chateau de Fontainebleau.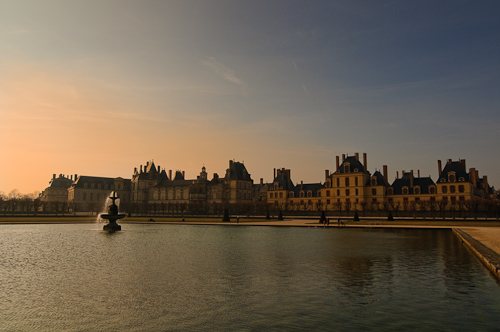 The small villages surrounding Fontainebleau are weekend destinations for wealthy Parisians. Driving through the village of Burron Marlotte, you'll see many mansions like this: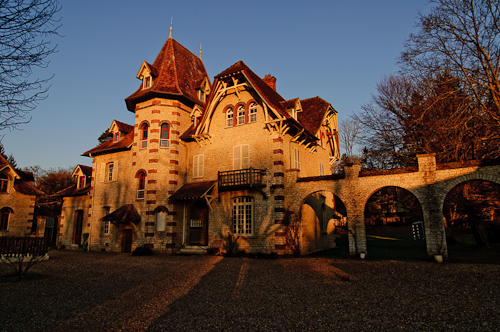 Peter Schön on a 7B with a really sloopy top-out: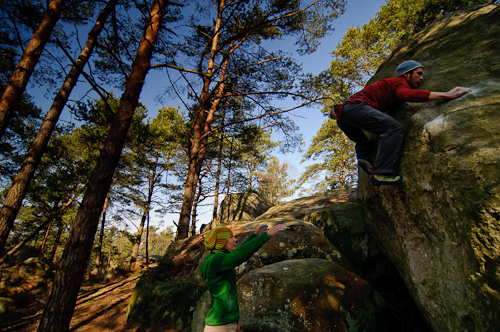 Talking about sloopy top-outs, here Erik Heyman shows you what you'll most likely face if you go climbing in Font: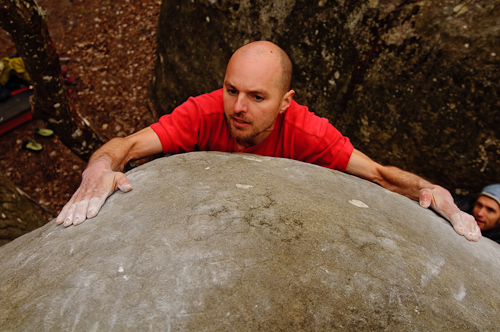 When we go to the area Franchard Isatis, my friends were extremely close to convince me that I could easily warn up on a nice looking problem they pointed at. Their poker faces weren't good enough though. The problem they had in mind turned out to be one of the classic really hard ones in Font; Karma 8A+. Here is the dutch climber Enzo Nahumury on Karma: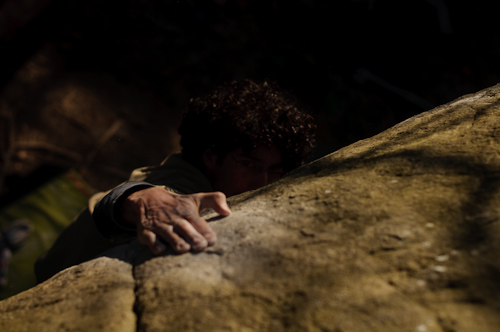 However, you can definetely find any kind of climbing you like in Font, not only slopers. Excellent dynos, slabs, technical aretes, power-problems…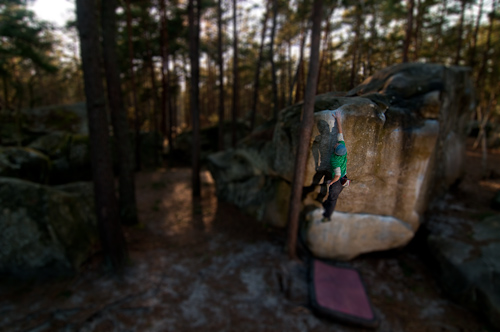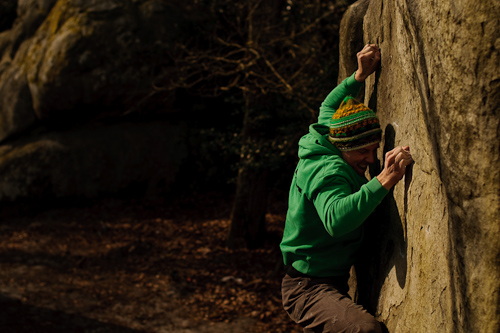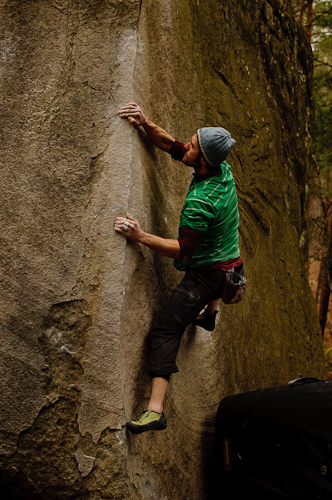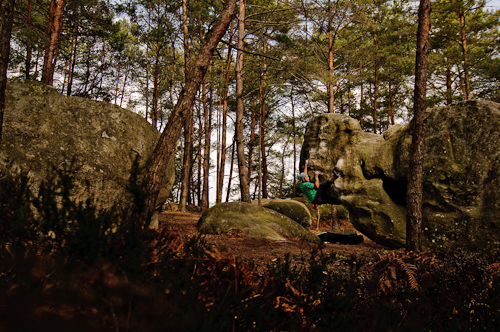 Muscles ache, the skin is thin and the energy is below the red mark. The day is over.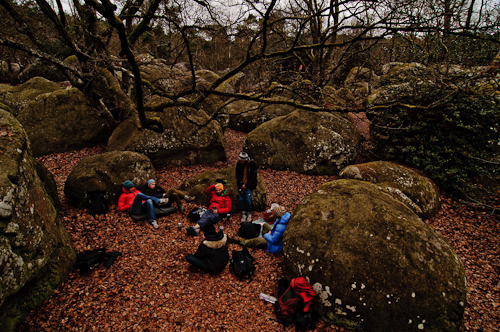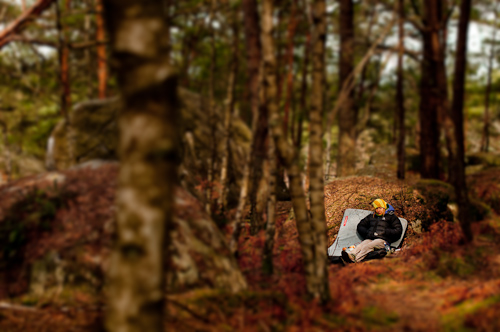 How many pain chocolat can you eat during a rest day?